You are reading an archived issue of Sleet Magazine. To return to the current issue, click here.
Volume 2 Number 2 • Fall - Winter 2010-2011
Liberty
Dear Much More Than Nothing
Light in Istanbul
I teach six-year-olds.
Today I traced letters
on their backs.
They love this.
E: elephant!
Egg! They shouted.
Bears eat
fish, monkeys
eat bananas: it worked
for all of us.
In the teachers' room
I think of my friends
and family in other places.
R, robot.
After "Up"
we drew pictures of houses
suspended amid the clouds,
hanging from the strings
of nine-hundred some
balloons.
We wrote
The balloons
carried the house away
in perfect English.
Balloons, B.
Dear Love City,
Dear Life,
Dear Every Day Closer 
To Getting It Right,
Candles flicker
and we are still without slippers. 
Dear Lost in Space,
someone I love
is asleep on a ship--
please slow down.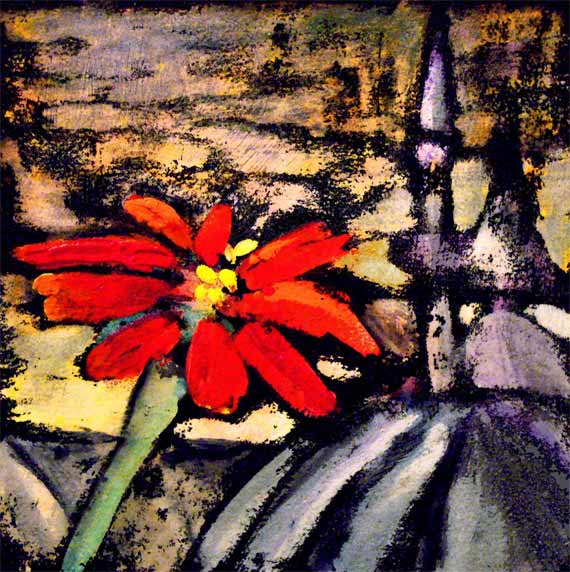 SK
I remembered Kristen's birthday just before I boarded the ferry. Slid a red zinnia from one among many white buckets of flowers. Stared at it all the way to Europe from Asia. Love at first sight between me and they way the light changed on that flower. It was only starting to get dark when I was at the harbor. By the time I made it all the way back to our hostel, it was night. I put the flower in a water bottle beside her bed next to all of the maps.