Jamie Buehner
Istanbul Report
ISTANBUL, June 18, 2013
I grew up on a large lawn, on a lake, with rabbits in a hutch that my grandfather built. I didn't "escape" to Istanbul, but when I came "she" took me to her bosom and my needs expanded to match what she offered. She was, as my grandmother used to say, positively bursting.
They said she was going to change, that it, that she was changing already, "they" being the shopkeepers in Sultanahmet which in those days was still delightfully gritty and devoid almost altogether of white linen, but I didn't know what they meant, maybe I still don't.
Last week my friend came to visit and we hid inside a bar and and watched police kick open doors and throw pepper gas inside apartment buildings on my street. There is a lot of bravery and also a lot of justified fear. Where should I situate myself on this continuum?
And when I first came to Istanbul in 2003 and I was only twenty-five, and I was walking past shops at night in rain-soaked Kadikoy listening to Stevie Nicks singing it can make you cry make you break down and thinking please don't make me leave, to whom was I pleading?
* * *
ISTANBUL, June 15, 2013
I was watching Whitney Houston's "How Will I Know" when I heard about Gezi Park's forced evacuation.
I live in Taksim, that iconic district outside which the jandarma are parked, awaiting orders from whoever is higher than them.
I'm not a terrorist; so far people don't notice anything about me when I walk by other than the fact that I must love Istanbul.
It's 5 a.m. I'm making cucumber sandwiches, drawing my curtains against tomorrow.
* * *
ISTANBUL, June 15, 2013
Police moving in already...
* * *
ISTANBUL, June 15, 2013
Protesters must leave Gezi Park by 6 pm Istanbul time tomorrow, or police "know how to remove them."
The hallways just stopped stinging with gas, and today the park was still filled with thousands of people, babies, animals...
People will not stop fighting to achieve more. They are fighting for their lives.
* * *
ISTANBUL, June 11, 2013
Shit is real again. Update soon.
* * *
ISTANBUL, June 11, 2013
This morning, from the ferry, he answered questions live on the radio as provocateurs threw Molotov cocktails at police tanks. We crossed the strait as if in slow motion to buy gas masks. I am sure listeners could hear the Bosporus over the radio waves.
* * *
ISTANBUL, June 11, 2013
Here are some links to get you up to speed.
PS in case you are wondering why I have a baby penguin on facebook, when the police first attacked a week this last Friday, the Turkish media (now somewhat famously) had decided to a air a special about penguins...
The photo (attached) is all I could muster up last night, between our preemptive distraction terrace party, tears, and rum.
http://bianet.org/english/crisis/147460-sdp-molotov-cocktail-casters-not-one-of-us
http://www.haaretz.com/news/middle-east/turkish-riot-police-burst-past-barricades-in-taksim-trying-to-disperse-protesters-1.529029
http://www.hurriyetdailynews.com/at-least-two-injured-as-police-enter-taksim-square-to-clear-banners-.aspx?pageID=238&nID=48585&NewsCatID=341
* * *
ISTANBUL, June 9, 2013
From the two cafes outside my room, a coordinated lullaby: traditional Turkish music from one, Dylan's "Idiot Wind" from the other. In the final end they won the war after losing every battle...
For all the times we near-miss, sometimes we get it exactly right.
* * *
ISTANBUL, June 8, 2013
Took a break today to come to Uskudar on the Asian side. It's a more conservative, less colorful district, but it's so beautiful, where we were eating dinner there was even a covered bride with strings of diamonds draped on her white headscarf.
We had pistachio ice-cream and walked along the shoreline watching the sun set over my home in Europe, it looked like it was on fire. It really is a city one might, as Dickens said, shed tears to see.
* * *
ISTANBUL, June 7, 2013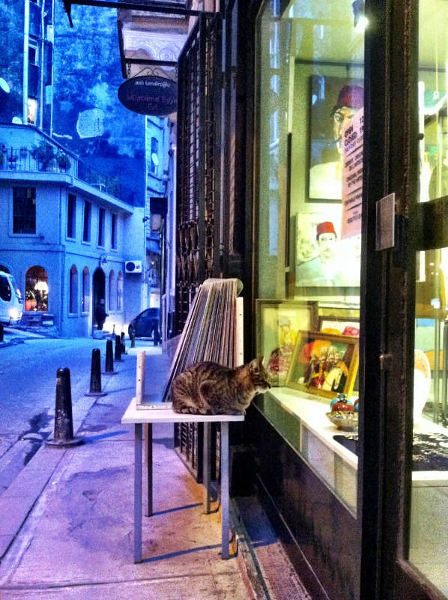 * * *
ISTANBUL, June 7, 2013
Today Emel and I did a practice reading comprehension exercise to prepare her in part for her MBA which she will start this fall. The exercise was part of the test for the English preparatory program at Bahcesehir University, and was a two-page article about the positive and negative aspects of genetically modified foods.
New vocabulary abounded for Emel in this lesson: "various," "arguably," "proponents," "pesticides," "ambiguity," "attributed," "misleading," "fuss," "mandatory," "reproducing," "obligatory," "streams" (as in "lines," e.g., of people), "widespread," "enthusiastic," "depersonalization," "mutual."
After finishing all of the comprehension questions and speaking briefly about the listening portion, which we will do on Monday, we discussed the current political situation in Turkey. It was especially interesting to hear what Turkey was like when her mother and her grandmother were growing up--they lived in Anatolian Turkey, but were not coerced into any certain type of dress and she remembers them wearing all kinds of fashionable things.
* * *
ISTANBUL, June 6, 2013

You should see the park today, it's amazing. Oh and I also saw the picture of what the shopping center will look like, it is an absolute behemoth. I can see what people are so pissed about.
Also they are occupying other Turkish cities now (Rize, for example).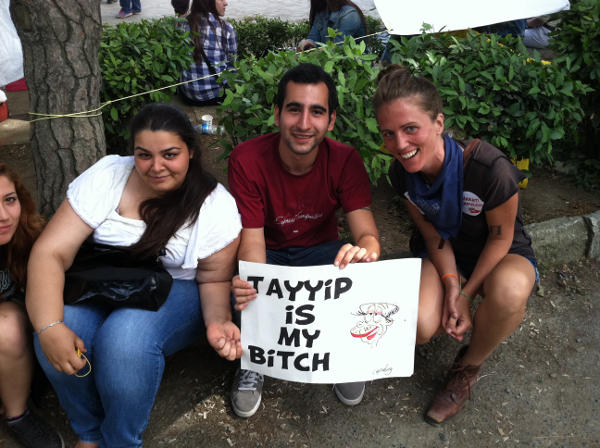 * * *
ISTANBUL, June 5, 2013
"Turkey is cool now" a friend said tonight but she's always been cool: she (I don't actually feel comfortable feminizing her) awakens all five senses, takes you in, makes you miss her (so much!) when you leave and you remember leaves in her blowing down a cobblestone street.
* * *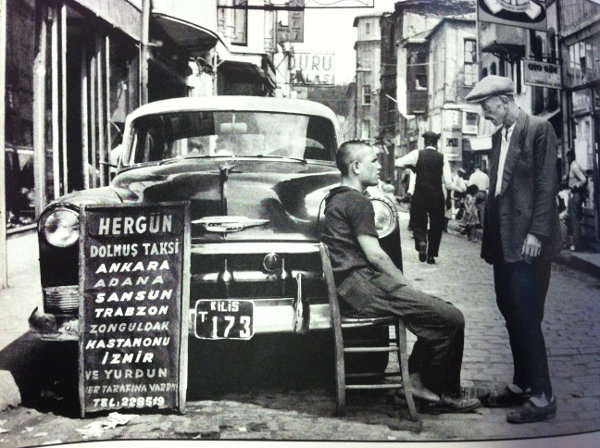 * * *
ISTANBUL, June 4, 2013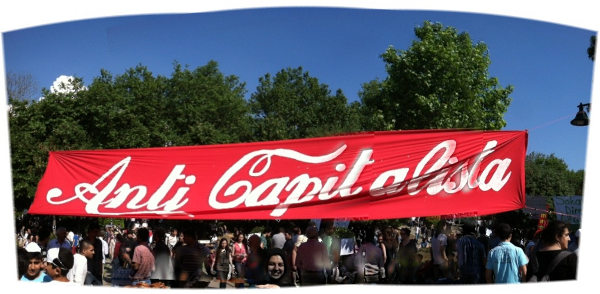 * * *
The best thing I saw today was a man eating a sandwich sitting on the edge of a planter holding it with one hand which was shaking a little bit,
he had a drink in the other hand and he was also eating the sandwich the long way like you eat a cob of corn but (as I said) one-handed.
There was no harm being done although there had been.
Every political party was represented, and they danced and chanted and sang, and my friend on his phone was reporting events over the radio in South Africa,
and I was just a person checking in on this other person who for that moment was for me the whole revolution.
* * *
After the fear—right after—we came out in the dark.
And it seemed to not get as dark. And there was watermelon.
* * *
Links:
http://www.hasankeyfmatters.com/
* * *
ISTANBUL, June 3, 2013
I'm sitting in one of the banks said to be involved in the flooding of the southern Turkish town of Hasankeyf, which is another issue, although not really, and the banker, who is about ten years younger than me, cannot sit still.
Five minutes ago I didn't know if the bank would be open—having been told even at the university where I teach not to go to the Taksim branch as most ATMs and many banks along Istiklal Caddesi (the main street in that district of Istanbul), had been smashed in the weekend protests.
Phone number? He asks me in English, and when I start to tell him in Turkish he hands me a slip of paper on which to write it, shaking his leg and glancing outside again at the protestors, who have been at it for almost forty-eight hours: "Shoulder to shoulder against fascism!," "[Prime Minister] Tayyip resign!"
He's going to join them as soon as he is done with work, I am as sure of this as I am that he wishes he could be with them now instead of sitting behind a desk punching in numbers for me. I wish I could tell him that I know about what is happening that I'm just inside the bank because of my job, but it doesn't matter.
While he is waiting for the last step in my checking account being set up he asks me to sit off to the side so that he may start the next transaction, one step closer to being done for the day, to being released into the real world of people who believe that there are more important things in life than who has the most money.
Have a good day, I say in Turkish as I walk away.
* * *
ISTANBUL, June 2, 2013